Welcome to my portfolio!
Hi I'm Sarah, a UX / Creative Web Designer and Developer with 15 years of experience. Based in the Chicagoland area, I'm no stranger to commuting and telecommuting. A lover of sushi, nerding out and spending the day in a bookstore.  Feel free to contact me about what I can bring to your team!
What I do best:
UX/UI Design
Frontend Development
Web / Graphic Design
Project Management
WordPress
Keeping up with Change
Software, technology, usability and trends are constantly shifting and changing. The fun part is always learning and evolving with that change!
Here is a rundown of my skill set thus far.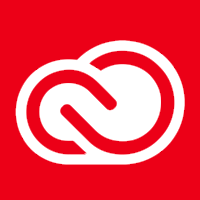 General:
HTML5/CSS3/SASS
Javascript/JQuery/Greensock
Layout and Design: Web, UX, Email & Print
Responsive Frameworks: Bootstrap, Foundation, MJML
PHP/mySQL
WordPress, Divi Builder, Woo Commerce & Custom Themes
Website/Hosting Administration
Project Management
ASP/C#/.net (frontend knowledge)
Software Proficiency:
Adobe Experience Manager
Adobe Creative Cloud: Photoshop, Illustrator, Dreamweaver, Animate, In Design & more …
Flash, Actionscript & Greensock
Microsoft Office 365 Services
Visual Studio
Sketch & lnvision
Figma
Google Web Designer
Git, Cornerstone, Ankh, Tortoise SVN Sublime, Coda, Text Wrangler
PageFlex: Deployments & Web-to-Print Dynamic Templates
"You can't use up creativity. The more you use, the more you have."    — Maya Angelou